Enlite.IT is a ON-SITE Computer Training company based in the Western Cape, providing instructor led, quality IT training throughout South Africa and neighbouring states.
We offer a flexible approach to the courses we present which is custom-made to suit your training needs, location requirements and time schedule - in other words we come to you. Enlite.IT specializes in the entire range of Microsoft Office products, ranging from classes for beginners where we present Introduction to Personal Computers, Windows 7 and Microsoft Office 2003, 2007 or 2010.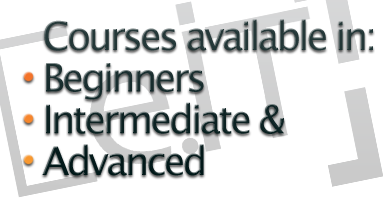 What makes us different?

We offer a full, free training needs analysis.


We offer courses for first time users, and intermediate and advanced courses.


Dates of your choice! We liaise with you to find a training date that suits you and / or your employees schedule.


We offer free telephone and email support after the course.


We charge a "flat fee" per day for up to 10 delegates so there is no extra charge for last minute changes in course attendees.


We offer ON-SITE training for up to 10 delegates per class, however we can accomodate up to 15 at an extra charge. So your employees are in
their own environment and dont have to travel to an outside venue.


We bring our own laptops (one per delegate) with the relevant software pre-loaded to the venue of your choice, so no need for sharing or
providing your own equipment / software.


Provide step by step user friendly manuals which delegates get to keep after the course.


We travel Nationwide providing On-Site training which means we come to you no matter where you are situated.
Training Material:
The training material is modular based.

Training and course material is presented in English.

Each lesson has a set of learning objectives.

Trainees are given enough time to master one task before proceeding to the next.

We provide exercises in the form of "Practice Tasks" to test the effectiveness of the training throughout the training program and Post-
assessment tests after each module.

Competency Certificates once delegates pass the tests.
Our Philosophy:
Because we believe that teaching concepts is just as important as teaching procedures, we start each topic with the "big picture"; in other words, we introduce a feature first or provide background information and then we present details and procedures in small, easy-to-absorb segments. Since we also believe that people generally learn best by doing things themselves, all of the courseware consists of guided hands-on activities at the computer. Our Instructors enthusiasm results in classes that are fun, informative and effective.
Back to Top